Mind Body Activation is a 3 day event designed to help unlock your healing power and create your best life. Teachings give you ENERGY using the most effective Breathing Techniques, Qigong and Food-Healing Science. Participants receive a university-style education in natural healing arts. Every year since 2005 we have taught Qi Revolution to 1000's of people. Register Early. Seating is limited at most venues. Open to the Public.
No Experience Necessary. Massage Therapy 24 CE Hours
NCBTMB Provider #45032707       Florida CE Broker #504448 
-Michael Sereno, LMT Martial Artist
Towaco, New Jersey
"I've attended 100's of workshops on Breathwork, Energy & Martial Arts…
And this 3-Day training has been the BEST!
9Breath Method rocked my world and was more powerful than any breathing technique I've done. The Qigong was magnetic and my joints are without pain after only 1 week of practice!"
Perrin Clark, M.D. Top Florida Surgeon
"My stress has gone down dramatically since I attended the QI REVOLUTION. I have a new understanding of what breathing exercises can accomplish! I loved the science on Food-Healing so much that I trained further and became an instructor in their program."
-Perrin Clark, MD Daytona Beach, FL
Expand Your Energy with Qigong to Heal Yourself and others. Routines are powerful and based on postures everyone can learn.
Qigong Practitioner Jeff Primack​
Founder, Supreme Science Qigong Center & Mind Body Activation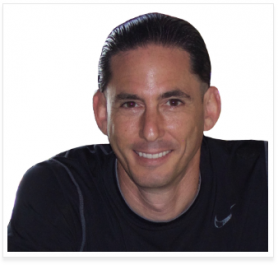 "Qigong connects people to Spirit and natural state of being. Healing of physical maladies is possible when blood flow is restored though Breath, Qi and Posture Alignment."
TOP 7 REASONS to Attend Qi Revolution
#1) Learn about Foods that destroy health and which foods help reverse specific diseases.
#2) Learn Breathing Techniques that dissolve stress and increase oxygen for optimal health.
#3) Learn 3-Levels of Qigong Healing to improve blood circulation, digestion & metabolism.
#4) Learn Qi Reflexology and Tui Na Massage techniques for reducing pain and fast healing.
#5) Learn 5-Element Psychology to understand yourself and help improve your relationships.
#6) Learn Qi Meditations that clear your mind, focus and holistically address emotions.
#7) Connect with like-minded people as you learn new skills good for you and for the planet.