Reserve Your Seats • March 7th-9th
Virginia Beach, VA Convention Center
Location: Virginia Beach, Virginia

Start Date: Saturday March 7th, 2020
End Date: Monday March 9th, 2020
Time: 9:00am – 6:00pm for all 3 Days

Open to the Public ~ No Experience Necessary.
Seating Limited at this Venue. Reserve Your Tickets.

Massage 24 CE Hours: NCBTMB # 45032707

State Board Approved: Virginia, Maryland, Washington DC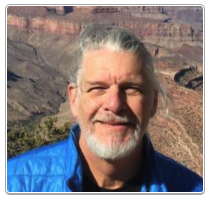 Rick Agel, MD Surgeon
Atlanta, Georgia
"In 15 years as a Massage Therapist…
QI REVOLUTION is the best CE class I've taken and teaches the most powerful energetic healing practices!"
-Stephanie Herringer, L.M.T. Nashville, TN
"I have 30 years
experience in Tai Chi…
And never felt energy this strong!
Qi Revolution teaches breathing exercises that are PHENOMENALLY ENERGETIC.
I became certified in their program."
Qi Revolution includes priceless FOOD-HEALING wisdom you will use immediately…
At every Qi Revolution we explain healing properties of Phytochemicals in foods of importance. Some foods, like Kiwi, open lungs and have reversed asthma in 100's of attendees we've seen since teaching Food-Healing at Qi Revolution starting back in 2005. Since then our protocols have been shared with 50,000+ graduates. We learned from REAL PEOPLE what FOOD PROTOCOLS will give live-saving results for cancer, heart disease, diabetes and we share this wisdom so that you and your family can be healthy.
Ivy League Doctor • Seen 70k Patients
Taste and Learn how to use Top Antioxidant
Highest Carotenoid Food – Sweet Peppers!
"I learned more about FOOD-HEALING in only 4 hours at the Qi Revolution than at Medical School! Science is valid, well documented and many of my patients have restored health on this program."
-Claudia Gabrielle, MD Salem, NH
Why Learn Qigong From Us?
We've trained 3,000+ Qigong Instructors in the USA.
Because Our Qigong is Powerful and Fun to Do.
MIND BODY ACTIVATION 3 DAY LIVE EVENT
1 Ticket to Hartford, CT
February 1st-3rd, 2020
LIVE Mind Body Activation Event
MIND BODY ACTIVATION 3 DAY LIVE EVENT
2 Tickets to Hartford, CT (save $100 bring a friend)
February 1st-3rd, 2020
LIVE Mind Body Activation Event
"My stress has gone down dramatically since I attended the QI REVOLUTION. I have a new understanding of what breathing exercises can accomplish! I loved the science on Food-Healing so much that I trained further and became an instructor in their program."
Perrin Clark, M.D.   Top Florida Surgeon
TOP 7 REASONS to Attend Qi Revolution
#1) Learn about Foods that destroy health and which foods help reverse specific diseases.
#2) Learn Breathing Techniques that dissolve stress and increase oxygen for optimal health.
#3) Learn 3-Levels of Qigong Healing to improve blood circulation, digestion & metabolism.
#4) Learn Qi Reflexology and Tui Na Massage techniques for reducing pain and fast healing.
#5) Learn 5-Element Psychology to understand yourself and help improve your relationships.
#6) Learn Qi Meditations that clear your mind, focus and holistically address emotions.
#7) Connect with like-minded people as you learn new skills good for you and for the planet.
"IF YOU WANT TO LIVE TO BE 100, DO QIGONG!" – Dr OZ.
Oprah Winfrey's beloved Dr. Oz said on international television, "If you want to live to 100…do Qigong."

He also said, "Qigong is the best longevity exercise".

There are hundreds of scientific studies showing how Qigong has helped people reverse cancer, diabetes and heart disease.

These studies are good scientific references:
*Health benefits of Qigong. Am J Health Prom. 2010; 24, 6
*Qigong therapy for cancer. Integr Cancer Ther. 2002; 1, 4
*Qigong for cancer patients. Am J Chin Med. 2008; 36, 3
*Qigong for osteoarthritis. Clin Rheumatol. 2008; 27, 12
Dr. OZ Teaching Qigong to His Audience